HobbyCNC PRO 3 & 4 Axis Driver Boards
HobbyCNC PRO family of stepper motor driver boards are available in 3 axis or 4 axis kits. A 4 axis version is also provided fully assembled and tested, with heatsink. These boards are a compact and convenient way to drive 3 or 4 stepper motors at up to 3 amps each.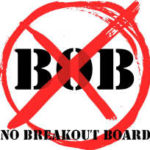 The HobbyCNC PRO is a single-board solution – no breakout board (BOB) is required, keeping the size small and the wiring greatly simplified.
By offering these products in kit form, we are able to keep the price down for the hobbyist.
Highly configurable Combo Kits provide the PRO board, stepper motors and wiring to make sure you get a fully compatible solution – and get up-and-running as quickly as possible.
Showing all 7 results