HobbyCNC® 3 & 4 axis stepper motor driver electronics kits. Compact, powerful, easy to build. For the DIY CNC router, mill, lathe, or robot!
Reliable
Only top-quality components from major manufacturers
Cost Effective
Minimum part count and assemble it yourself
Easy to assemble
Easy to follow step-by-step directions
Powerful
Drive 3 or 4 steppers at up to 3 amps each
Since 1999, HobbyCNC has been selling a variety of high-quality DIY hobby CNC products from router plans and stepper motors to full CNC electronics kits for the desktop machinist and DIY hobbyist.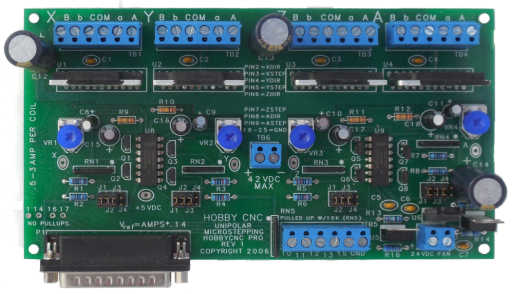 PRO 4 Axis
Available assembled or as a kit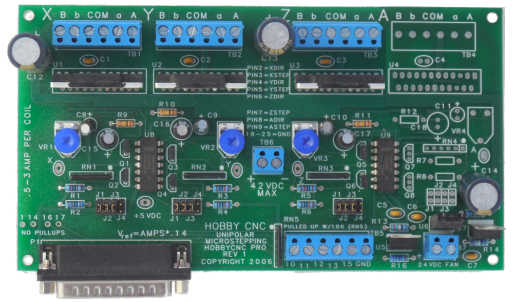 PRO 3 Axis Kit
Shown assembled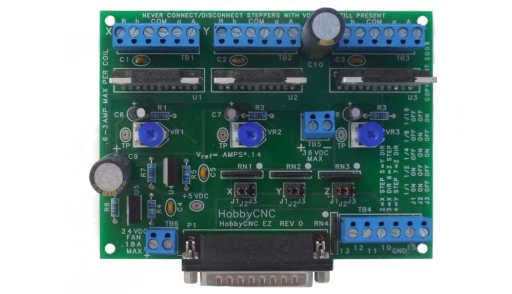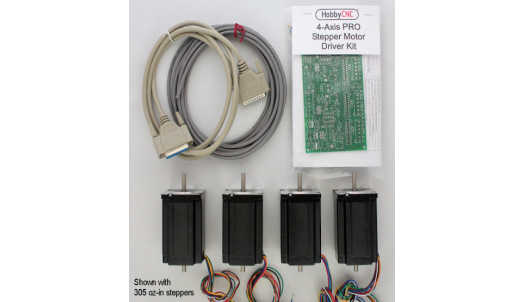 COMBO Kits
HobbyCNC Stepper Motor Driver Kits
If you are modifying your existing desktop mill to a desktop cnc machine, or you are building a DIY CNC router or DIY CNC machine of any type (including robots), our board is the best way to get the motors turning!
We love our customers and welcome your feedback and suggestions. Use our Contact Us page to tell us what we're doing right or what we can improve on.